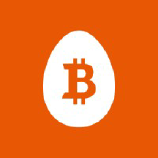 Visit Website
Bitcoin IRA
---
Bitcoin IRA is the world's first, largest and most secure cryptocurrency IRA platform used by thousands of clients and account holders.
LEARN: How it Works
---
Invest in cryptocurrency with your IRA
Easily buy & sell crypto on our 24/7 self-trade platform
Trusted (more…)
The Bitcoin IRA Advantage
We are the first, and leading, full-service solution that allows you to invest in Bitcoin, Ethereum, Ripple, Litecoin, Bitcoin Cash and Ethereum Classic with your IRA. We believe in making the complex process, simpler and safer. Our goal is to be fully transparent and straightforward to help you achieve your retirement goals with cryptocurrencies.
Whether you need help with a Rollover, Traditional, or Roth IRA—it only takes a few minutes to open an account and get started.
Registered with FinCEN Number 31000128516015